Blog
Interview with Ian Stone – Head Coach, St. John's Women's Soccer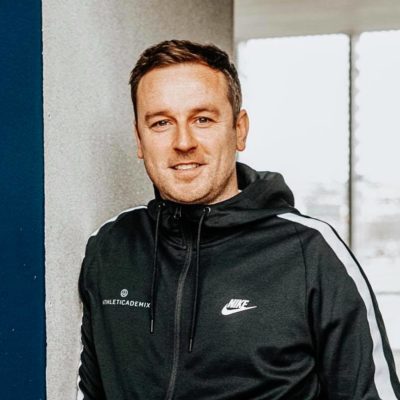 David Fletcher
15 May, 2020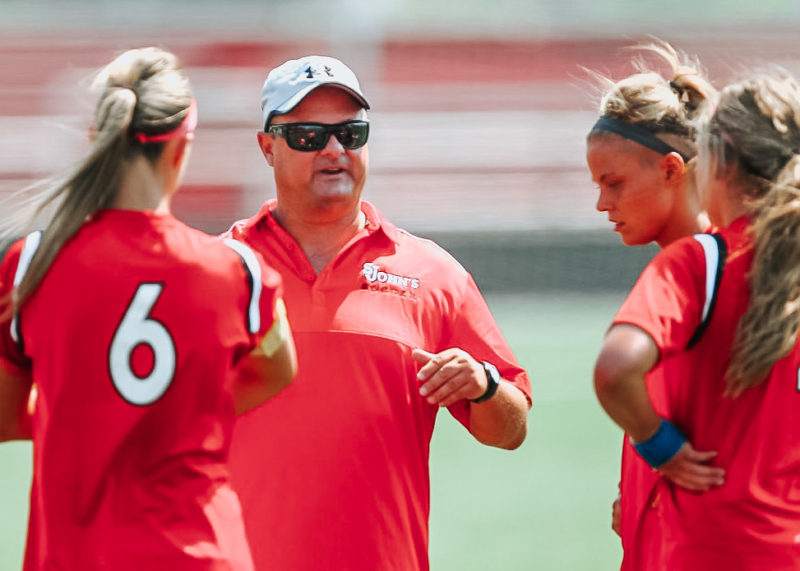 Interview with Ian Stone, Head Coach of St. John's University Women's Soccer
On this week's episode of 'The Athleticademix Podcast' we were joined by Ian Stone, who is the Head Coach for St. John's University Women's Soccer.
You can listen to the Podcast here or check out some of the key things we discussed on the summary below!
Ian has now been leading the Women's Soccer program at St. John's for 26 years having moved to the US from his native England after studying at university. He is originally from Bristol and studied in London before pursuing a career in coaching that took him to New York in the mid-1990's.
In 1994, he took the Head Coach job at St. John's University, which is located in Queens, NY and is a NCAA Division 1 college that competes in the Big East Conference.
Ian now manages a team of around 27 players at any one time. His players come from all over the world and all over the US. We asked him the following questions to learn more about his philosophies as a coach and mentor to student-athletes…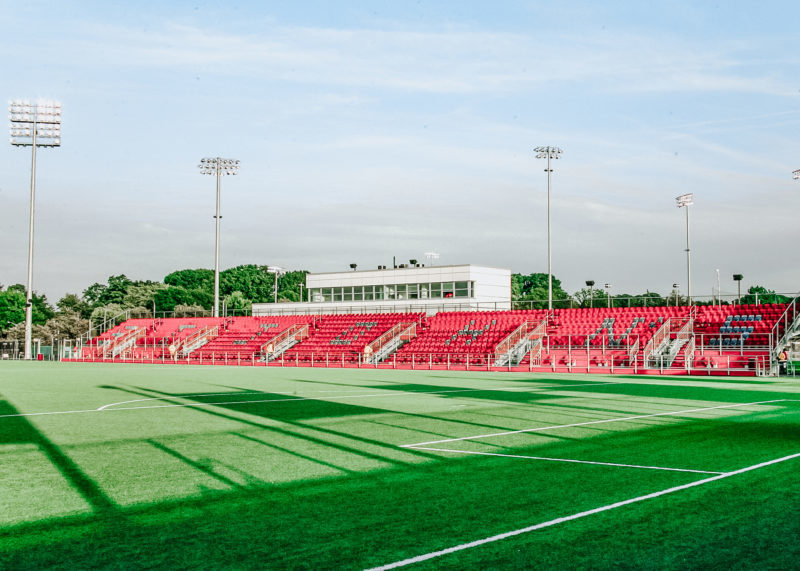 Belson Stadium, home of St. John's Soccer
What's the best thing about being a full-time College coach?
"The short answer is that I get to do what I am most passionate about. But I also get to be part of some of the most important years of my players' lives. It's an incredible honour for me and I try to help them in any way I can.
For me, it is just as exciting to see one of my players become a doctor or a lawyer as it is seeing any of them go on to play professional football. My aim is to maximise the potential of each individual, whether that's on the pitch or in another aspect of their life."
Why should anyone consider competing and studying at College in the US?
"Getting to travel and experience a different culture is so important in your younger years! It helps you to grow as a human being. If you look solely at the reasons from a sporting perspective, then the environment in America is superior to anywhere else in the world. I don't mean to make it sound like sport is bad in other countries, but the gender-equality and financial support available for student-athletes is unrivalled."
Do you help international students settle in to the new environment?
"Of course! We do everything we can to make all of our players feel as welcome as possible when they arrive to St. John's. Everyone is treated as an individual and we are there for all of our players throughout their College careers and beyond.
The fact that we're located very close to New York City makes things a little easier for us as there's a lot of European influences around us. For non-native English speakers, we offer extra English classes at St. John's to help them better adapt to the language."
How much individual focus do you give your players? Is your focus mainly on winning or do you have a different philosophy?
"I think it differs from coach to coach at various universities. What you have to remember is that we as coaches are judged by our win/loss ratio and can be fired if we lose too many games.
But for me, I am more interested in the individual player and have no desire to put that pressure to win on them at all times. If everyone feels they have the right care and support from the coaching staff, then I believe the team will do well as a result."
Now on to recruiting! Do you recruit players to fit a certain playing style, or do you recruit the best possible players and then adapt your style to suit your personnel?
"I've always been a coach that believes in playing the 'right way'. I love technical football. I want all of my players to have good technique, so that's one of the first things I look for when recruiting, along with a strong understanding of the game.
However, we are open-minded when it comes to playing styles and formations. We would rather bring in players with the right personalities. When the season begins, you have to adapt your playing style all of the time, anyhow. So having the right individuals to do that is more important for us.
Sometimes we recruit a player because she is versatile, but other times it's because she displays more specific traits. For example, I recruited Rachel Daly to St. John's as a Full-Back. But it turned out she flourished as a Centre-Forward and ended up scoring 50+ goals for us and breaking scoring records. Since then, she's gone on to represent England 35 times and played at the 2019 World Cup in France. It made me seem like a genius! But that's not the case; it's just an example of how important it is not to pigeon-hole a player into a certain position or style too early in their career." Read more on training like a College soccer player! 
What can an international player offer your team that an American may not be able to offer?
"What you tend to get from an international player is often a better understanding of the game and a greater interest for the sport. In particular, the way they have learned the game through watching matches all their life.
US players bring to the table other factors, such as athleticism and an incredible desire to win. College coaches are always looking for a healthy balance of what both internationals and American players can add to their squad."
Do you like to see players live when you recruit?
"All coaches want to see players play live before making a decision on them. But the reality is that it's not always possible to do so. We have recruited players in the past solely on their video clips, but ideally I like to see them in person when I can.
It is very helpful for coaches to have agencies, like Athleticademix, that can bridge that gap and help us identify potential recruits. But ultimately it is up to me as a Head Coach. So, if my recruiting is poor and I bring in the wrong players, I lose my job as a consequence."
Do you like to speak with the player individually or bring in their family straight away during the recruiting process?
"We decide that based on each individual, to be honest. We certainly want the family involved and to feel part of the process. But our priority is deciding whether the individual player is someone that will buy into our philosophy. They have to be a good fit for us.
Believe it or not, I always do research on social media to get a better idea about each player. Sometimes I see things that cast doubt in my mind over an individual I was preparing to make a scholarship offer to. So a player's behaviour and conduct on social media definitely has an affect!"
Check out our Blog on how parents can help in the recruiting process!
From a soccer perspective, what are the main attributes you look for in each position?
Goalkeeper
"Decent height, good with the ball at their feet, well-organised and a strong communicator."
Defender
"A willingness and desire to defend – blocking shots and being ruthless. They should be fearless!"
Midfielder
"The ultimate midfielder is one that can defend and attack. However, I do love players that can score goals and create them!"
Forward
"In addition to the obvious which is an ability to score goals, I like my forwards to be great with their back to goal and I prefer those that are unselfish players."
Finally, what is your best advice for someone looking to become a student-athlete in America?
"Firstly, just do it! I know we are all biased sitting here, but just do it! I appreciate it may seem scary or challenging, but you will only come away with positive memories and an amazing life experience. Nothing beats being a College athlete in the States, either athletically, academically or personally.
For those in the process already, it is important to involve as many people as you can in your decision-making. Talk to David and Robin, along with your family and any friends that may be doing this or have done it. Ultimately, it's always your decision. But use the help that you have available and good luck!"
***********
So there you have it – a summary of our recent conversation with Coach Ian Stone. We once again wish to thank Ian for giving up his time to speak with us and offer so much insight and advice.
If you want to listen to the whole episode, the Podcast is available on the Spotify link at the top of this article, or on this Youtube link.
Hope you enjoy and thanks for reading! 🙂
TEAM ATHLETICADEMIX