Track & Field at College
Get the full low-down on the College Track & Field system in the USA – from start to finish!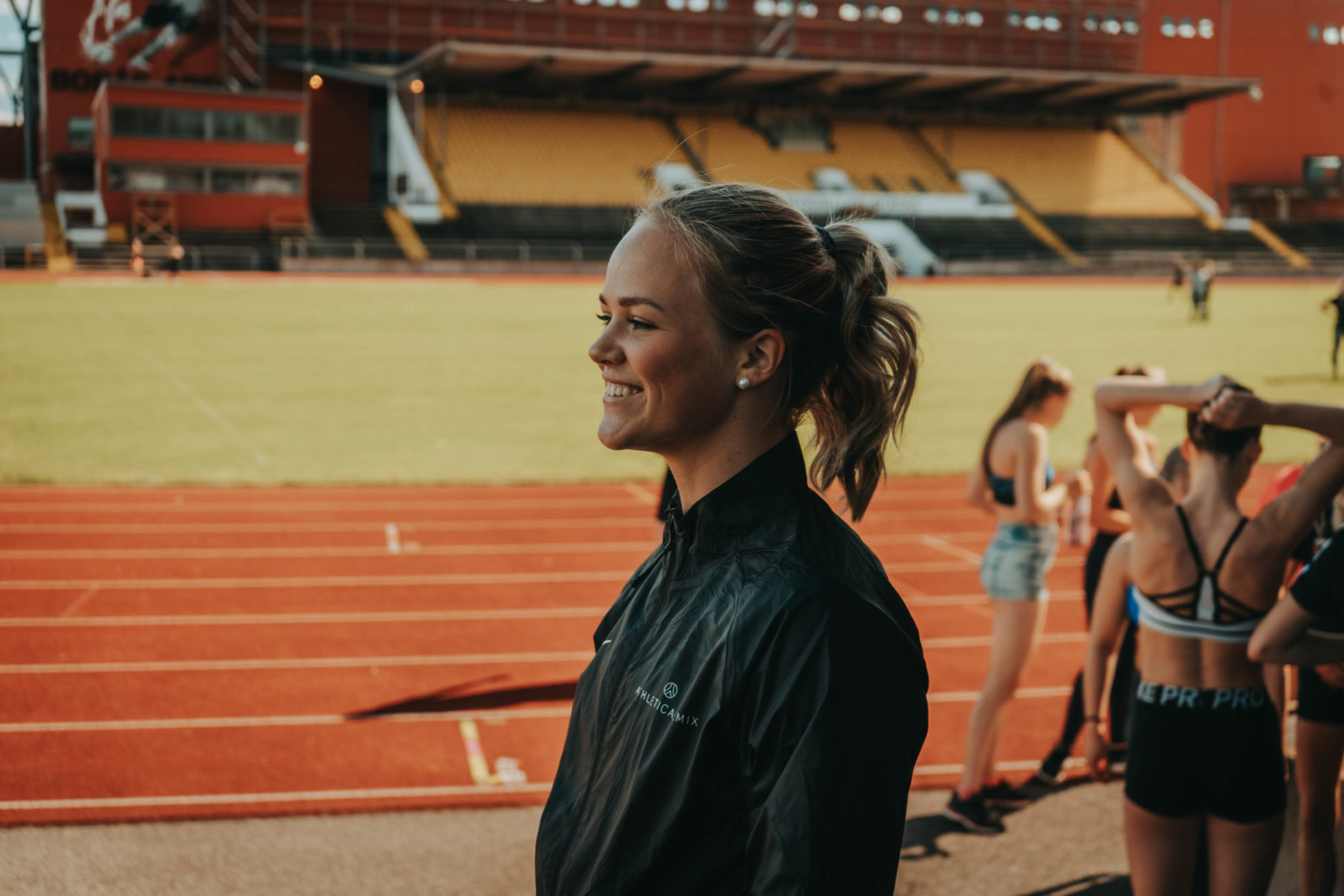 Track & Field at College is huge! So, we will try and break down exactly what is involved and explain how you could become an athlete in the USA!
A surprising number of the most elite track and field athletes in the world have come through the US College ranks! Above all, Track & Field at College really is a fantastic platform for those who are determined to fully invest in themselves and develop as competitors every single day. In terms of getting recruited to a Track & Field program, the process can differ from many other sports as video and other marketing material is less necessary. Instead, College coaches assess your competitive level based on your personal best times/distances and statistics. As a result, it is often more simple to predict exactly what kind of level and scholarship you may qualify for.

HOW MUCH SCHOLARSHIP FUNDING IS AVAILABLE?
There are different rules regarding scholarship depending on the level and/or organisation at which your college competes. We will explain further below:
312 schools in NCAA D1 offer Track & Field. They can award a maximum of 18 scholarships to women's athletes and 12.6 scholarships to men's athletes.
179 schools in NCAA D2 offer Track & Field. They can award a maximum of 12.6 scholarships to both women's and men's athletes.
284 schools in NCAA D3  offer Track & Field. But, they do not offer any athletic scholarships, only academic scholarships.
194 schools in the NAIA offer Track & Field. They can award a maximum of 12.0 scholarships to both women's and men's athletes.
HOW MANY COLLEGES OFFER TRACK & FIELD PROGRAMS?
To summarise, there are a total of approximately 1,000 Track & Field programs in the US competing in the college system. Thus, with the right guidance, there is a level for everyone!
So, if you are curious about how a scholarship package is put together, we highly recommend you read more on our scholarships at college  page.

COMPETING IN TRACK & FIELD AT COLLEGE
As a College Track & Field athlete, you will compete in various "meets" throughout the year. An example of these types of competitions are where two or more different College programs come together and contend with one another in a variety of different Track & Field events. Track & Field at College builds towards the key meet of the season: the "Conference Championships". During all meets, College teams compete against each other, gaining points in the various individual and team events throughout the day. The College with the most points collectively is crowned the champion. So, while there is plenty of individual accolades to be won and lots of independent pride at stake, it is a team-focused effort that takes precedence overall.
The ultimate goal for a Track & Field athlete/team is to become a National Champion! It is by no means easy, and it requires consistent performance at the highest levels in order to even be in with a chance. Teams can qualify for the National Championships by recording high scores across lots of events, which means the demand on each team member to perform is great. An athlete can also be crowned 'National Champion' as an individual, e.g. in the 200m or Hammer Throw.
Check out the highlights of this year's national championship in Track & Field!
WHAT LEVEL DO I NEED TO BE AT TO OBTAIN A HIGHER TRACK & FIELD SCHOLARSHIP OFFER?
It differs from program to program and how each respective coach prefers to recruit his/her athletes. Some coaches will see value in an athlete that excels in one specific event, e.g. Javelin. In other words, the specialized athlete has more chance of dominating in their respective event and therefore can guarantee the overall team more points at meets. Alternatively, some coaches may prefer to recruit athletes that are strong in multiple events, e.g. Heptathletes. Multi-skilled individuals like this are attractive recruits because they can chip in with team points in numerous areas. As a consequence, a College coach gets more in return for the scholarship money spent on that individual.
TRACK & FIELD AT COLLEGE; WHEN DOES THE SEASON TAKE PLACE?
Track & Field at College is divided into indoor and an outdoor seasons:
Indoor Season  – Starts in December and ends in early March.
Outdoor Season  – Starts in March and ends in early May.
There will be a lot of training and competing in Track & Field at College in the USA! To find out more about how student-athletes balance their sporting and academic responsibilities, visit our page on the academic system.