Swimming at College
Dive straight in and learn more about becoming a College Swimmer in the USA!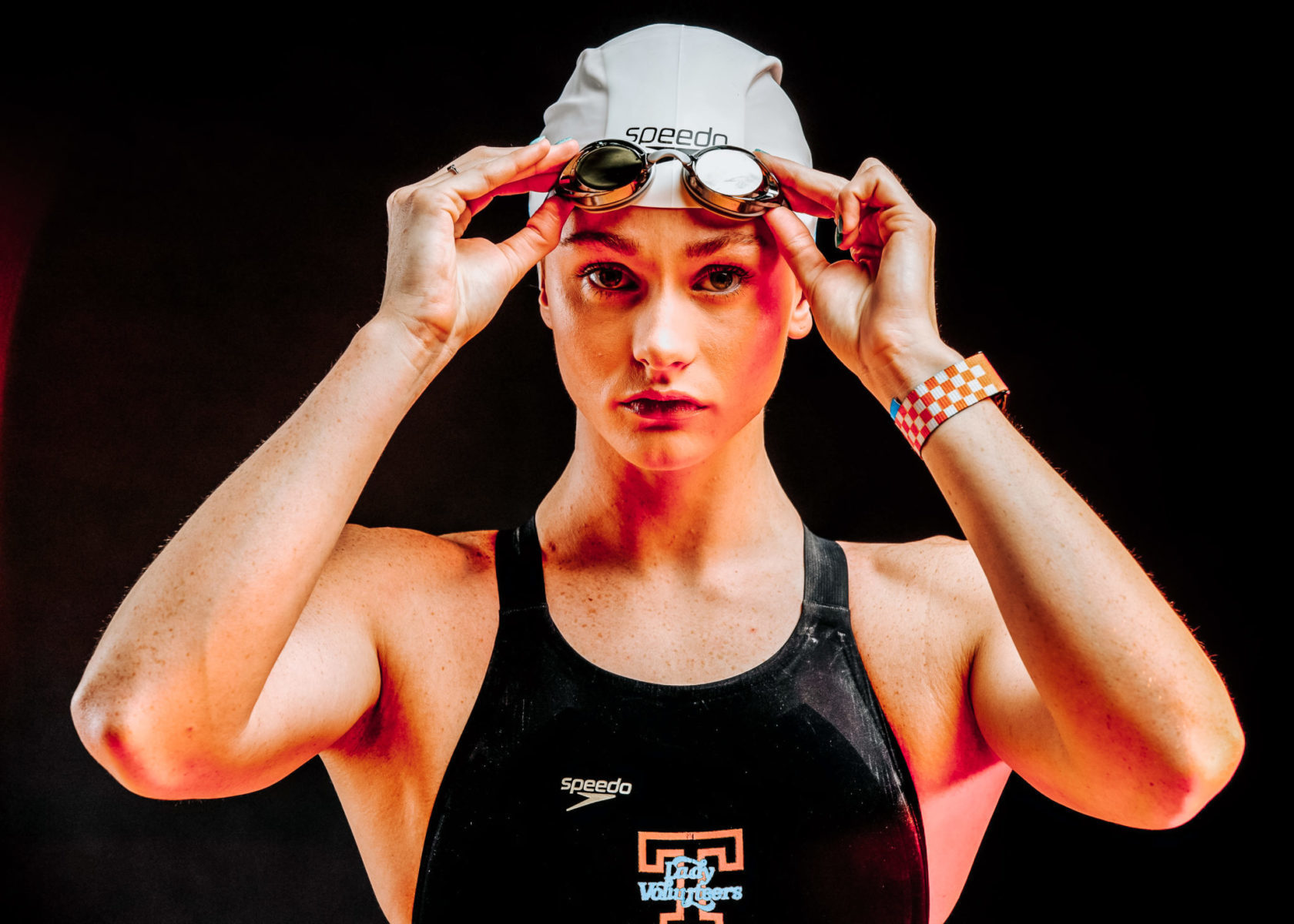 COLLEGE SWIMMING
The US College sports system really is a remarkable opportunity for competitive swimmers to combine a first class university education, while training and competing in some of the world's best sports facilities. In addition, student-athletes that perform at an elite level and maintain strong academic grades can receive substantial or even full scholarship funding during their time in the States.
That being said, you do not have to be a national champion or qualifying for Olympic trials in order to be considered for an American College swim team. While there is undoubtedly a strong interest from US coaches in top international athletes, there's also hundreds of Colleges that will look for strong, regional/club level swimmers, too.
HOW MUCH SCHOLARSHIP FUNDING IS AVAILABLE? AND HOW MANY COLLEGES OFFER SWIMMING?
There are different rules regarding scholarship funding depending on the organization/division in which a school competes. We will explain everything below:
199 colleges in NCAA D1 offer swimming. They can award up to 14.0 scholarships to females and 9.9 to males.
106 colleges in NCAA D2 offer swimming. They can award up to 8.1 scholarships to both male and female athletes.
259 colleges in NCAA D3 offer swimming, however they cannot award athletic scholarships, only academic scholarship funding.
36 colleges in the NAIA offer swimming. They can award up to 8.0 scholarships to both male and female athletes.
To sum up, there are a total of approximately 550 programs that you could swim for in college! Again, if you are a competitive swimmer, there is a level for you in the US! You do not need to be the next Katie Ledecky or Michael Phelps to become a college swimmer!
If you are curious to see how scholarship funding differs between sports, or how a scholarship package is actually put together, you can read more on our page about scholarships at college.
SWIMMING AT COLLEGE – COMPETITIONS
In College you compete in numerous "swim meets" throughout the year. These meets can be, for example, a competition whereby 2-4 College teams come together to compete against each other. It can also be the "Conference Championships", which is the place you and your team want to be towards the end of the season. During all competitions, schools compete against each other and points are awarded to individuals for higher place finishes. The points are tallied for each school on a collective basis, so it is crucial that athletes adopt a "team-first" mentality when competing!
The ultimate goal in College swimming is to be crowned "National Champions" as a team. However, the road to this title is a long one! One can be a part of the National Championships by individually qualifying at the standard required in your respective distance and/or style. Or, you can also find yourself at the National Championships if your college team performs well collectively and accumulates enough points that they are invited as a team. Therefore, individual National Champions in each distance/style will be crowned, in addition to the National Championship winning team.
You can take a look at highlights from the national championship here.
WHAT LEVEL SHOULD I BE COMPETING AT IN ORDER TO GET A HIGHER SCHOLARSHIP OFFER?
It differs from program to program and how each respective coach prefers to recruit his/her athletes. Some coaches will see value in an athlete that excels in one specific swimming event, e.g. 100m Freestyle. The rationale here is that the specialized athlete has more chance of dominating in their respective event and therefore can guarantee the overall team more points at swim meets. Other coaches may prefer to recruit athletes that do not excel in just one event but are strong and competitive across the board in multiple events, e.g. 50m Freestyle, 100m Backstroke and Individual Medley. Multi-skilled individuals like this are attractive recruits because they can chip in with team points in numerous areas could potentially be a key factor during relays. Therefore, it means that a college coach gets more value for the scholarship money spent on one team member.
WHEN DOES THE COLLEGE SWIMMING SEASON TAKE PLACE?
The season for College swimmers begins in September and ends in March.
To find out more regarding how student-athletes balance their athletic and academic responsibilities, read our page on the academic system.
COLLEGE SWIMMING ON THE WORLD STAGE
Many world-class sportsmen and sportswomen have developed and honed their skills as a College athlete in various sports, and swimming is no different.  Take, for example, The University of Southern California, also known as the USC Trojans. As of 2016, the school had 423 student-athletes who had gone on to participate in the Olympics throughout the history of the Games. In total, USC athletes amassed a staggering 288 Olympic medals whilst representing the USA and other nations! Out of the 288 medals won, 135 were gold, 88 silver and 65 bronze.
Fun fact! If USC competed as it's own country at the Olympics, their athletes would be ranked 16th in the world for medals won. Remember – This is only an example of ONE school that offers College sports!
During the 2016 Olympics, there were 9 athletes competing who at that time were still student-athletes at College. There were also 28 participants who had graduated from the University of Southern California:
13 athletes in Swimming.
9 athletes in Track & Field & Water Polo.
3 in Volleyball & Golf.
2 in Beach Volleyball, Basketball & Tennis.
1 athlete in Rowing.
We want to hear from you! Fill in our Free Assessment!