The Athleticademix Podcast
Welcome to The Athleticademix Podcast! Hosted by company founders, David Fletcher & Robin Hals, we discuss the US College experience with student-athletes, coaches and also offer advice on how to succeed on your journey!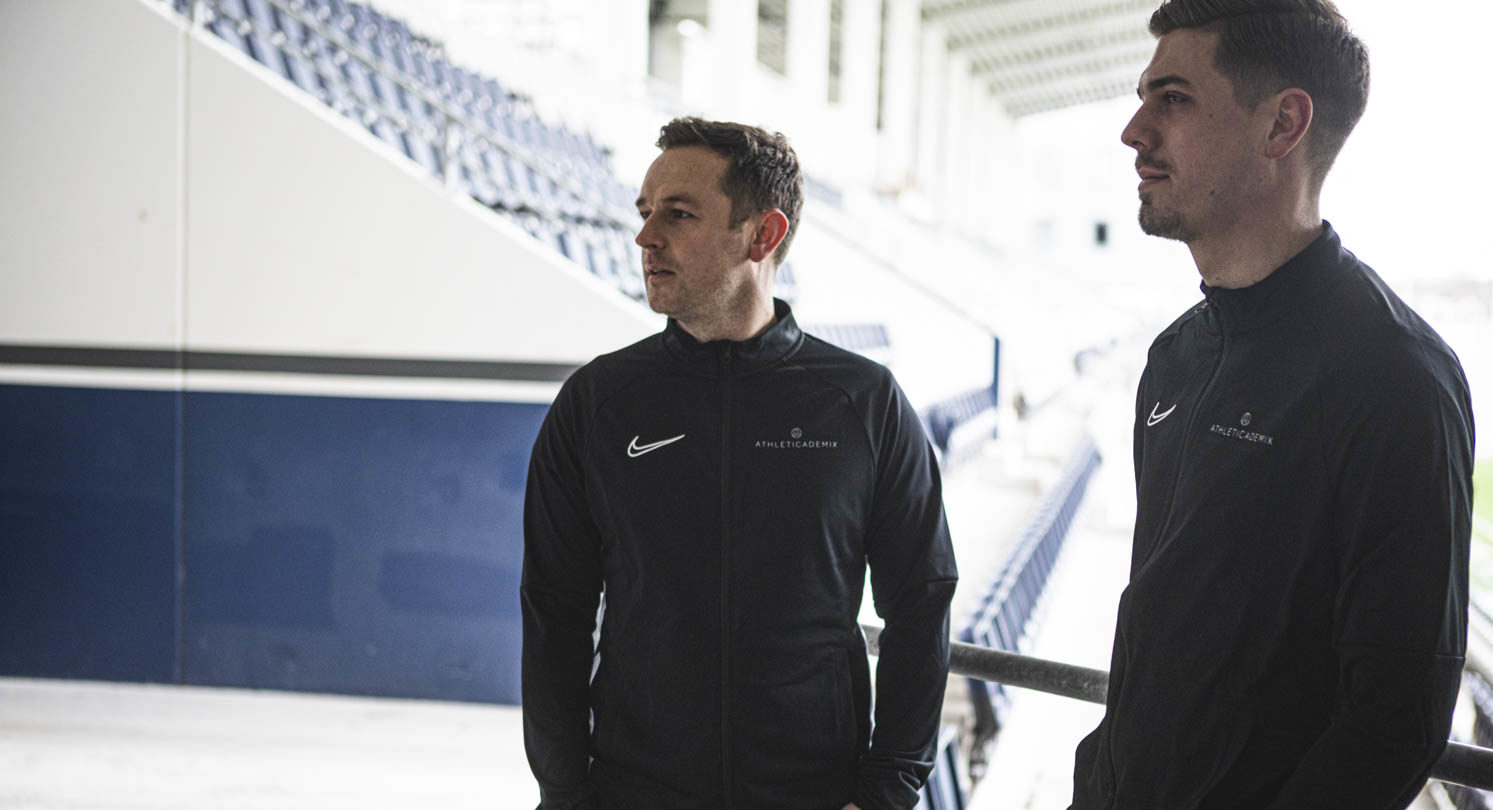 Episode 17 – Why You Should Start the US College Recruiting Process Early!
In the episode, we discuss the importance of giving yourself time in the recruitment process. We explain the benefits to beginning early!
Episode 16 – An Outline of the College Year
Here, we break down the calendar year at university in the US. When do the terms begin and end, how much time off you get, and when your competitive season takes place…
Episode 15 – Behind the Scenes of Athleticademix
Learn more about what we actually do at Athleticademix, what our service involves and how we operate to maximise our athletes' opportunities!
Episode 14 – College Tennis; Explained!
An introduction to the College Tennis system and structure of the competitions.
Episode 13 – College Rugby; Explained!
College Rugby is different! There's a lot to know, so listen in to David and Robin as they give you the low-down on what you can expect in the US.
Episode 12 – College Golf; Explained!
Golfers! This one is for you if you're keen to find out more about taking your game to the US!
Episode 11 – College Swimming; Explained!
All you need to know about swimming in the US university system.
Episode 10 – College Track & Field; Explained!
Want to know more about the collegiate Track & Field system? Tune in to this episode!
Episode 9 – College Soccer; Explained!
Get the inside knowledge on Soccer at College!
Episode 8 – Pato Jerzak, former College Soccer player at University of Connecticut
Hear from Pato about her experiences as a student-athlete in the US, and how it has helped shape her next steps in the professional world.
Episode 7 – Ian Stone, Head Women's Soccer Coach at St. John's University
Joining the podcast this week is Ian Stone, the Head Coach of the Women's Soccer team at St. John's University in New York.
Episode 6 – Top Ten College Colours
Kits, logos and sponsorship deals! This week, David and Robin discuss their favourite colour combinations from the world of College sports. .
Epidsode 5 – James Raptis, Cal State San Bernardino
Athleticademix client, James Raptis, is the guest on this episode. James is from London, UK, and has just finished his second year at Christian Brothers University in Memphis, Tennessee. In August, 2020, he will transfer to California State University, San Bernadino – a top 5 team in NCAA Division 2! We talk about his pathway to the US, his experience so far and what his ambitions are for the future.
Episode 4 – Campus Life in the USA
Ever wondered what it's like to live on a College campus in the States? Here, David and Robin chat about what you can expect and compare the pro's and con's of living on a big campus vs a smaller campus.
Episode 3 – Ida Forsberg, Middle Tennessee State University
David and Robin are joined by Athleticademix client, Ida Forsberg, from Sweden. Ida speaks about her first year at Middle Tennessee State University (NCCA Division 1) where she is a Goalkeeper on the Women's Soccer team!
Episode 2 – Gaining an Edge in College Recruitment
If you want to find the very best scholarship offers and College options, you need to know how to go about it. In this episode, David and Robin provide tips on how to maximise your opportunities and get an advantage throughout the recruitment process.
Episode 1 – Welcome to the Podcast
Welcome to the first episode of "The Athleticademix Podcast", hosted by the founders and directors of Athleticademix: David Fletcher & Robin Hals. They guys talk about their background and experiences in the States, in addition to some of the core values that Athleticademix has been built on.