Requirements to Become a College Athlete
So what are the requirements to become a College athlete? How old do you need to be? Which qualifications do you need? We will help explain all of your requirements for college in more detail.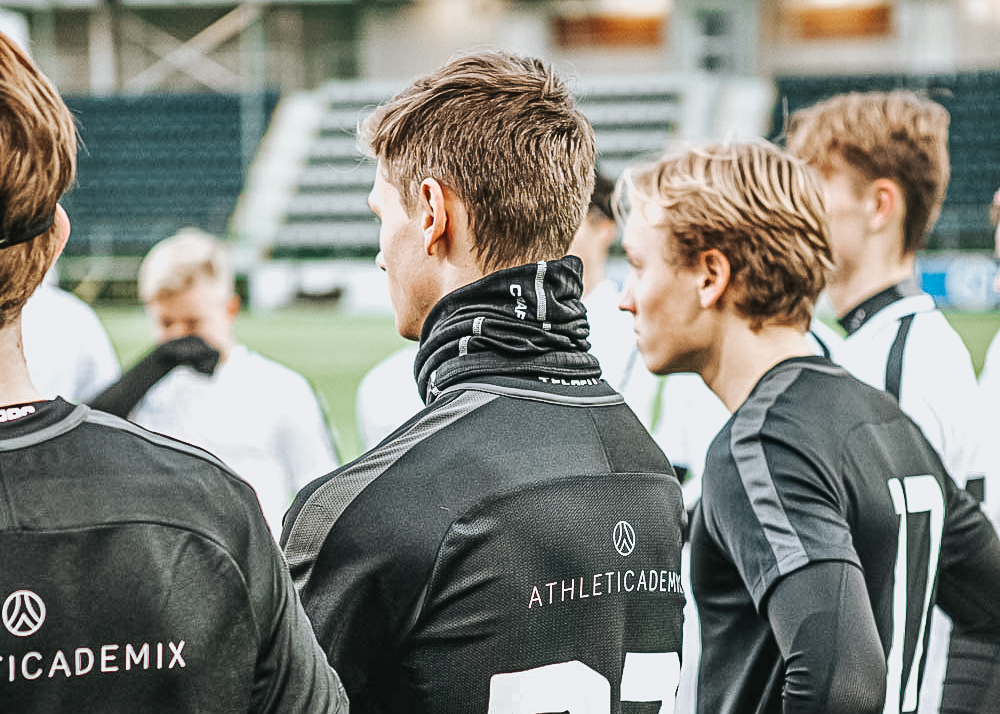 REQUIREMENTS
So, what are the requirements to become a College athlete? Well, we will explain more below!
This is an extremely broad question but, essentially, the following tasks are essential:
England, Wales, N. Ireland: Pass a minimum of five GCSE's, including English, Maths, Science and either History/Geography. Then complete and pass at least 2 A-levels or a BTEC Level 3 Diploma (Extended Diploma preferred).
Scotland: Complete and pass at least five National 5's, and at least two Advanced Higher level exams.
Denmark: Graduate from Gymnasium (STX, HHX, HF), plus take an English proficiency test.
All students: Take the SAT or ACT test.
Put together a highlight video which demonstrates your sporting ability.
Important! You need to have done these things before you leave for the US, not before you get started with Athleticademix. The above points can be done with help and guidance from Athleticademix.
REQUIREMENTS FOR SAT OR ACT EXAM
The SAT is an American college entrance exam. It is divided into two parts, English and Mathematics. The ACT is the same but with a Science section added to the test.
You need a SAT/ACT result for two different reasons. Schools usually require a minimum SAT score for you to be admitted to that institution. The score requirements can differ significantly between schools.
The second reason is that you cannot compete in the NCAA D1, NCAA D2 or NAIA unless you meet their test result requirements. If a student-athlete does not meet these requirements, that individual will only be eligible to compete in NCAA D3 or NJCAA (JUCO).
The SAT test has a scoring range between 400 and 1600, so the individual English and Maths sections are worth 200-800 points, respectively. Read our blog about The SAT Test.
SAT and ACT tests are offered only a few times per year and you should therefore aim to book a test date as soon as you can. Places for the exams do fill up quickly! The tests are offered in a number of locations all of the UK. Athleticademix will assist you in making the most suitable arrangements and providing each client with help and advice in preparation for the exam.
We also offer all of our students optional online study material and tutor resources!
You can also take the SAT or ACT test more than once. The benefit of doing this is that you may be able to improve either your English score, Maths score, or both! You will then be able to keep your best score from either and therefore maximise both. This is one of the key requirements to become a College athlete in America.
WHAT AGE DO I NEED TO BE?
Many student-athletes from the UK head to College in the US at the age of 18 (immediately after completing A-Levels or BTEC Level 3 Diploma in August). Another option is to take a gap year and go the following year. After this point, it then becomes significantly harder for a student-athlete to obtain a sports scholarship at a 4-year university in the USA.
Example:
You complete your A-Levels or BTEC Level 3 Diploma in June 2021. You can then go to college in the US in any of the following months:
August 2021
January 2022
August 2022
If, instead of starting College in the USA, you choose to begin studying at university in the UK at age 18 or 19, you can still opt to "transfer" to an American university. The only rule is that you must have become a full-time student within one year or less after finishing your full-time High School education in your home country.
WHEN SHOULD I BEGIN THE COLLEGE RECRUITMENT PROCESS?
There is no definitive answer to this question. The most important thing is that you're fully committed to the process before you get started. However, the earlier you decide, the more options and time you will have available.
Most US College coaches recruit players 1-2 years prior to them joining the squad. Once their athletic scholarship budget has been spent, they can no longer make offers to other players. So, more scholarship funding is still available when you begin the process early!
Most players in the UK begin their College search between the ages of 16-18. An ideal time to start would be as soon as your GCSE exams/National 5's are over with. For Danish students, it's after your first year of Gymnasium. Read more on our blog – College Recruitment in the USA: Your Timeline.