Golf at College
Playing Golf at College in the USA is an incredible experience! The courses, climates and facilities available are second to none if you want to develop your golf game and earn a degree at the same time.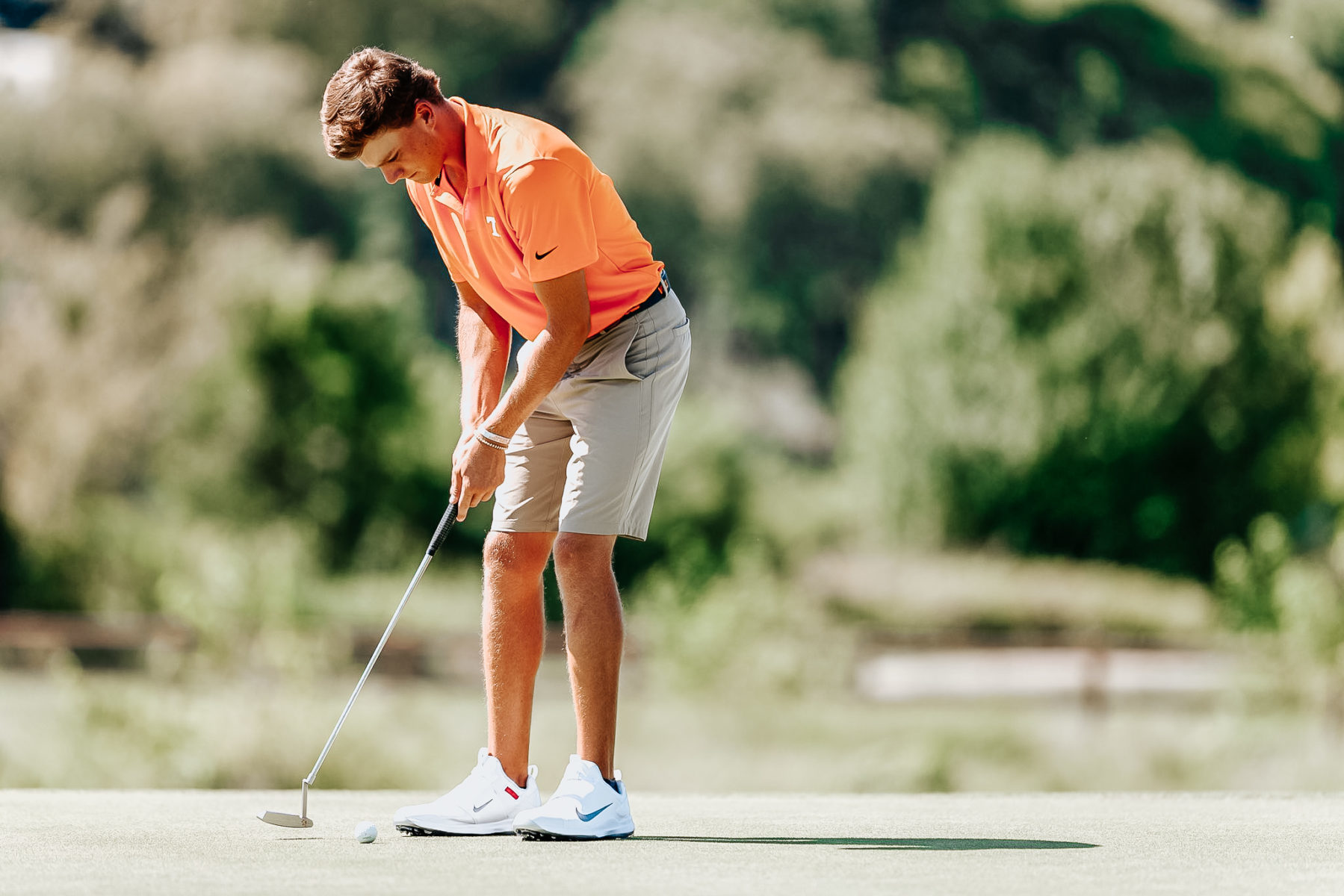 Golf at college is fantastic to be a part of! So, we will try and break down exactly what is involved and how you could become an athlete in the USA!
Numerous world class players on the PGA and European Tour elite are former college golfers. Big names such as Rickie Fowler, Phil Mickelson, Luke Donald and even Tiger Woods played golf at college before turning professional. But it also a once in a lifetime opportunity to compete in the sport you love and experience playing on some elite courses, even if professional golf is not your primary aim.
HOW MUCH SCHOLARSHIP IS AVAILABLE AND HOW MANY SCHOOLS HAVE GOLF PROGRAMS?
Depending on the division your school competes in, there are different rules regarding scholarship:
299 schools in NCAA D1 offer golf. They can all award a maximum of 6.0 scholarships to the women's program and 4.5 scholarships to the men's program.
227 schools in NCAA D2 offer golf. They can all award a maximum of 5.4 scholarships to women's programs and 3.6 scholarships to men's.
178 schools in NAIA offer golf. They can all award a maximum of 5.0 scholarships to both women's and men's programs.
287 schools in NCAA D3 offer golf. Sports scholarships are not offered.
To clarify, you will be playing golf at college with approximately 9 other players on your team.
So, if you are curious to see how the scholarships can differ between sports, or how a scholarship actually works, then read more on this page about scholarships at college.
HOW DOES THE COLLEGE GOLF SEASON WORK?
During a regular competitive season (Spring), college golfers will play between 10-15 tournaments. The tournaments are usually 54-hole competitions where you'll play 18 holes for three consecutive days. Each team competes with five golfers, with the team's top four results counted towards a collective score. One individual winner is also crowned after each tournament. The important thing, however, is that the college and the team win as a collective unit. Golf at college is focused on the team! How the team performs during these competitions (and how strong your opponents are) will determine where you rank nationally. The NCAA and NAIA rank all college golf teams on a weekly basis to create a "top list".
Towards the end of the college season, all teams compete in the "Conference Championship". To explain, this is a playoff tournament that includes all the teams in your league, which is known as a "conference." Similar to regular season matches, an individual winner is also crowned, but the important thing is that the team as a whole takes home the "conference championship". As a result of winning the conference tournament, your team will then qualify for the "National Tournament".
Golf at college culminates in the National Tournament, where teams compete against one another until they are whittled down to just eight contenders. After that, your team then progresses to a final tournament and a winner is determined (again based on a collective team score) and crowned "National Champions."
See the highlights of last year's national championship here.
HOW CAN I MAXIMISE MY SCHOLARSHIP PACKAGE?
When playing golf at college, it is very important to balance your playing form and your grades. In other words, if you have strong grades and SAT/ACT scores, you can earn more academic scholarship funding. Therefore you won't need to rely quite as heavily on athletic scholarship funding to afford your education and living costs.
HOW DO COLLEGE GOLF COACHES ASSESS PLAYERS?
Golf coaches assess potential players based on their average score over the past couple of seasons in competitions. In addition, your level of competition and consistency is also assessed. The average score requirements differ in each division/organization. Register your interest by filling out a Free Assessment on the Athleticademix website and we will provide you with our expert opinion and feedback on what you could expect.
WHEN DOES THE COLLEGE GOLF SEASON TAKE PLACE?
Golf is a sport that you compete in all year round at college, but the official NCAA/NAIA season is in the Spring. The National Tournament takes place in late May or early June, often meaning that this extends past the end of your academic school year. But if you're fighting for a national title, we are sure you won't mind!
To see what your academic calendar year looks like, you can read more in our article about the academic system.