Soccer at College
What is the difference between NCAA Division 1, Division 2, Division 3 and NAIA college soccer programs? How do you win the league? The national championship? Below we will examine soccer at college in more detail…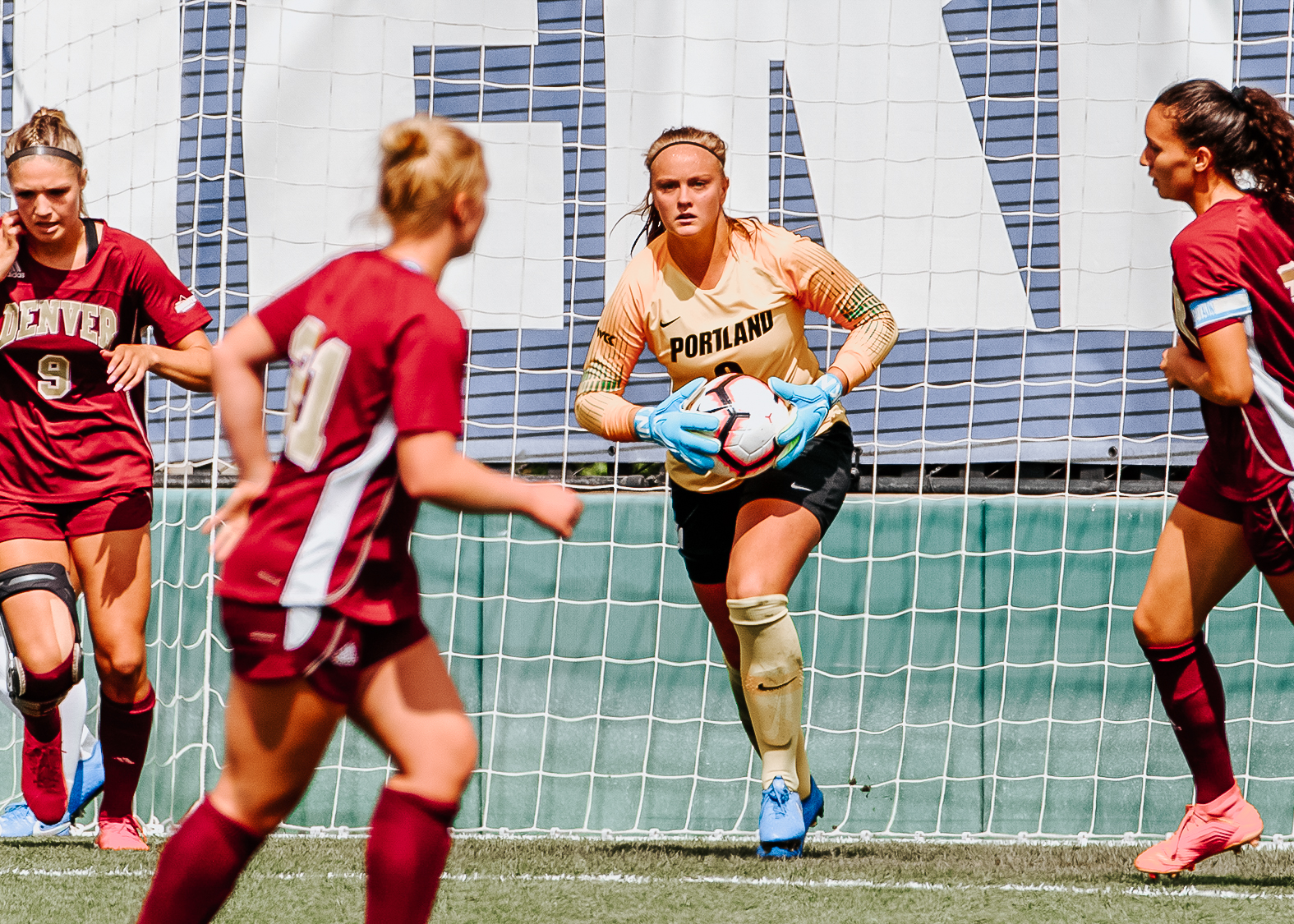 WHAT IS THE DIFFERENCE BETWEEN THE DIVISIONS AND ORGANIZATIONS?
Soccer at college in the United States differs significantly from the rest of the world. For instance, in most countries, teams can be promoted or relegated between divisions depending on points at the end of a season. However, in college sports, teams do not change division and instead remain in the same one continuously. There a multiple reasons for why teams stay in the same division. For example, the size of the school and the number of athletic scholarships available. Below is a breakdown of scholarships available per team in Women's Soccer:
NCAA D1 teams have a maximum of 14.0 soccer scholarships to offer to their women's team and 9.9 scholarships to offer the men's soccer team. Almost every team will consist of approx. 28 players.
NCAA D2 teams have a maximum of 9.9 soccer scholarships to divide up among the Women's team and up to 9.0 scholarships for the Men.
NCAA D3 teams have no athletic scholarships to offer. To clarify, the only funding available at these schools is academic and international scholarship.
NAIA programs have a maximum of 12.0 athletic scholarships to offer players on their women's soccer team and the same is available to the men's team.
So, how many soccer programs are there in the different divisions?
333 teams in NCAA D1 .
265 teams in NCAA D2.
452 teams in NCAA D3
202 teams in NAIA.
Therefore, if you add all these teams together, you realize that there are more than 1,200 teams in these divisions!
HOW DOES THE COMPETITIVE SEASON WORK?
Due to the fact that Americans love playoffs, every season comes to an exciting conclusion with a knockout tournament for teams that progressed from their respective conferences and regional playoffs. Thus, the last team standing will be crowned "National Champions" and each division (D1, D2, D3, NAIA and NJCAA has their own winning team).
Teams are members in one single conference, which usually consists of 8-14 other teams that will mostly be based in the same region. But, when you consider how big the US is, a local derby can still be a 6-hour bus ride, or the team may even need to fly to games! Playing soccer at college will enable you to travel on a regular basis!
The top-ranked teams from conference play will be seeded based on their overall win/loss record throughout the regular season (approximately 18 games). Consequently, these teams will then progress to a more regional and national knockout tournament where you may end up travelling across the country to face teams from anywhere in the US!
Take a look at some previous clips from the national championships and get a feel for soccer at college!
HOW DOES THE COLLEGE SOCCER CALENDAR LOOK?
May, June & July – Summer break – rest and individual preparation for pre-season.
August – Showtime – soccer at college officially begins with Pre-season, regular season matches begin towards the end of the month.
September – Regular season continues.
October – Regular season continues and, towards the end of the month, the Conference Championships begin.
November – Conference Championships conclude and the National Tournament begins.
December – National Tournament concludes in early December.
January – Spring training begins (focus on strength & conditioning)
February –  Spring season begins (5-6 non-competitive matches).
March – Spring season continues.
April – Spring season concludes. End of school year.