Blog
Food on Campus – Where Do I Eat?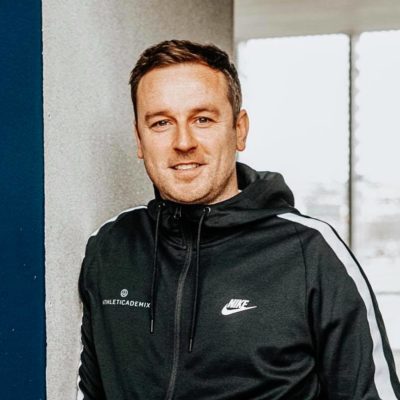 David Fletcher
19 August, 2020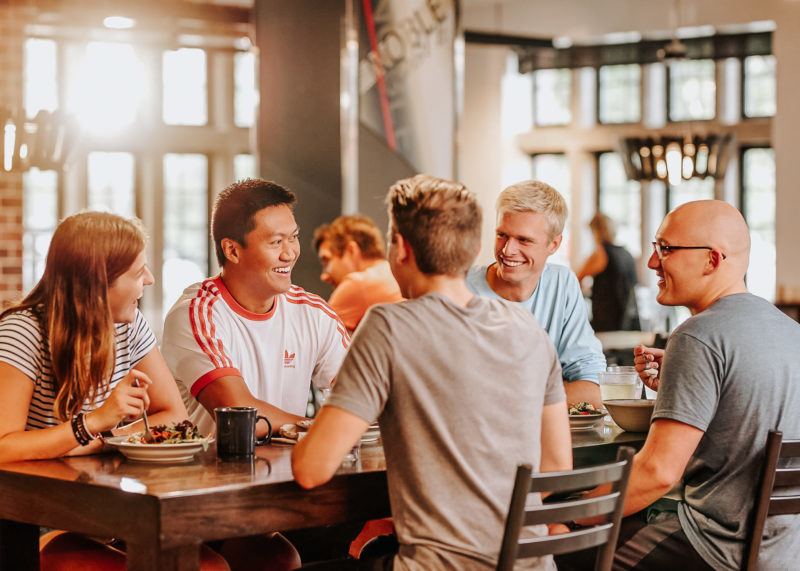 For the food-lovers among us, this is a big deal! As a College student, and especially as an athlete, you need to factor in your meals every day. Whether it's a quick bite before class or practice, a bigger evening meal with your teammates, or picking up a smoothie on the fly; you need to eat!
Fortunately for foodies like myself, the range of choice available on College campuses is enormous! You will find pretty much anything you want. Even smaller campuses offer several different restaurants, coffee shops and food trucks. Larger schools can often cater for more than 25 different dining options!
In an earlier blog post – Living on Campus – we explained what it's like on a daily basis for students that reside at university in the US. But here, we'll focus more on what food options you have at your disposal…
Take Your Pick of Places to Eat!
Every university does things slightly differently, but most have at least one main dining hall and then several smaller alternatives. The main dining hall or canteen may have various, set options within it. For instance, you will find a salad bar, drinks station, desserts table/ice-cream machine, and 2-3 hot food stations that offer different menus each day. In the mornings, you'll be able to opt for hot food, such as a freshly made omelette. During the lunch period, you can get a hot meal or decide to get a sandwich/sub made with your favourite fillings. Dinner is much the same, and you can fill up on as much food as you like!
If you're after something more specific, or in a rush, eating somewhere else on campus might suit you better. You'll usually find various smaller restaurants, such as Subway, Starbucks, Chipotle Mexican Grill (a personal fave!) and Jamba Juice. Take a look at this example, which is a Campus Dining Map from Iowa State University. You'll see the following:
5 different Dining Halls
5 alternative restaurants (including fast-food options)
3 'Mini-Markets' where you can buy snacks to take back to your room
10 different Cafés/Coffee shops
1 Food Truck
And even 2 places where you can order & pick up meals!
*Most universities operate an app that students can use to browse and select where they want to eat for each meal
You will have access to a Nutritionist at most Colleges, who will be able to advise you on what to eat/not eat. Taking care of your diet is very important! Despite all the help you'll get, you need to be responsible for your own eating habits.
Check out the video below that shows the various eateries available at Virginia Tech University:
My Typical Day
Personally, I tend not to eat first thing in the morning. So while at College, I'd grab something quick like a smoothie or small bagel if I had an early class or training session in the weight room, for example. I much preferred to eat something around 9-10am if my schedule allowed. At that point, I would usually opt for an omelette, some fruit and a coffee from the main dining hall.
Lunchtime would be around 12.30 – 1pm and my 'go to' would be either a fresh stir fry or pasta made up on the spot by one of the amazing chefs. Or, possibly a toasted panini made to order from the sandwich deli! On weekends or free time, I'd also grab a smoothie or iced coffee on my way to the pool 🙂
Dinner would tend to be after training and treatment – which usually was around 6.30pm most days. Here, myself and my teammates would all eat together, along with other athletes from different sports teams. It was always something to look forward to and a great opportunity to socialise and enjoy good company. Mexican food and 'Tex-Mex' is very popular in the US and certainly was hard to resist on 'Taco Tuesdays' or anytime burritos were on the menu!
Your Meal Plan
All of this 'food talk' sounds great, but how does it work? How do you pay for it? During your College recruitment process, the coaches you're in contact with will explain this to you in more detail. Essentially, each university offers various 'Meal Plan' options that students can choose from. These plans can range from 'unlimited', meaning you can come and go as many times per day as you like, or you can pay for just a few entries/meals per week. If you're living on campus, which you almost certainly will be in your first year, you'll be on a plan that covers you for at least three meals per day. You won't have to eat three times a day at the main dining hall. Instead, you can substitute your meals/dollars that you'd use to gain access to the canteen for smaller snack stations around campus.
Whichever plan you decide to go with after speaking with your coach, one thing is for sure – you'll never go hungry! The video below explains how a typical meal plan/swipe card works for College students:
Are the Meal Plans Flexible?
Yes! If you find out that after the first semester at College, you didn't need a meal plan with quite so much on it, you can reduce it for the next term. Similarly, if you felt you wanted to upgrade, you can also do that – even during a semester if required!
Your College coach will be able to advise you on this before you make a decision. If you're on a scholarship package that covers your food costs, then you'll likely have close to the maximum meal plan available, anyway.
If you decided to move off-campus in your second, third or fourth year, you can alter your meal plan to suit your needs. Living with other teammates or friends away from campus may mean that you all prefer to cook more often, so you won't need to eat on campus as regularly.
Got questions about the day-to-day norms of a College student? Don't hesitate to ask – email us at info@athleticademix.com.
You can also read more on our blog post, ""A Day in the Life of a College Athlete".
Thanks for reading! 🙂
TEAM ATHLETICADEMIX