Blog
Injury Prevention and Medical Care for College Athletes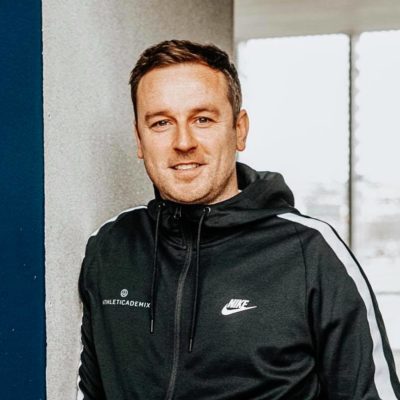 David Fletcher
21 September, 2020
Injuries are part and parcel of life if you're an athlete. We all know and accept that, at some point in our sporting careers, we will be forced to miss training or competitions/matches. But whilst it is something we all accept can happen, we endeavour to do all we can to prevent it.
College athletes are regularly pushed to their limit physically, mentally and emotionally. It's not always easy and when you're forced to deal with an injury or medical issue, it's important to know you have the right support around you. Some of the best medical staff and specialists in the world work with College sports teams. Equally, the sports medicine facilities and resources are second to none!
Who Looks After College Athletes?
In the US, the role of a physiotherapist is filled by an 'Athletic Trainer'. They are fully qualified, medical professionals who specialise in injury prevention, rehabilitation and first aid. There is usually anywhere from 5-20 athletic trainers within a College athletics department. Depending on your sport, you will have one or two trainers assigned to your team on a full-time basis. They become a key part of your squad and someone that you get to know very well!
Alongside your athletic trainers, your athletics department will have doctors and specialists that may be full-time or part-time. Hopefully, you will never need their services. But it's reassuring to know that, if you ever require their expert opinion, they are available immediately.
If you are returning from an injury, your athletic trainer will draw up a rehab plan for you. They will always offer help and support, but you have the responsibility to complete the plan and show up on time, etc. Your trainer will provide regular updates and reports to your coach.
Take a look at the video tour below of Arizona State University's  Sports Medicine facilities!
Athletic Training Facilities
On top of the first class personnel within your athletic training department, you'll also have access to state-of-the-art facilities. College athletes have everything they could possibly need to return to competition after injury as soon as it's deemed safe to do so.
Colleges invest millions of dollars each year to renovate and upgrade their sports medicine resources. It is not uncommon for College's to have hydro-therapy pools, under-water running machines and oxygen tents. Athlete performance is monitored through premium sports science technology and analytical equipment.
Ultimately, if a College is investing scholarship funding in you as one of their athletes, they want you in prime condition to perform as much as possible. It is expected that student-athletes dedicate hours of their time per week to 'prehab' before practice/competition and also recovery work.
Will I Lose Scholarship Funding if I'm Injured?
No. You will not be punished for getting injured during practice or while representing the College in competition. Your scholarship is honoured even if you are forced to miss an entire season through injury. However, you do have a responsibility to follow the recovery plan. Additionally, you have a duty to ensure that you don't get hurt doing something foolish outside of campus!
Do I Need to Pay for the Medical Support and Treatment?
No. As a student-athlete, you will be fully insured before you begin taking part in any physical activity. It's worth noting that all international students are required to have health insurance for everyday life in the US. But that is something that is organised and sorted prior to your arrival. Health insurance can be covered as part of your scholarship package, but it depends entirely on what each university is willing/able to offer. If it is not covered in your offer, you will need to take out a separate policy to cover yourself – we will guide you on this!
Conclusion
The medical care and resources available to you at College matches what's available to professional athletes. If you need a scan or MRI, one is arranged right away. If you need to see a specialist, an appointment is made for you. Feeling sore after a big game or tough competition the day before? Your athletic training staff will be on hand from before dawn to late in the evening. They are there to help you and they take your health and fitness as seriously as you should!
It's easy to say that you want to reach your full potential as an athlete. But, are you willing to do everything that's needed when nobody is looking? Colleges can give you everything you could wish for in terms of facilities and support. At the end of the day, however, it comes down to you and your desire to be the best you can be…!
If you have any questions about life as a student-athlete, contact us! You can also ready more on A Day in the Life of a College Athlete here!
Thanks for reading! 🙂
TEAM ATHLETICADEMIX