Blog
College Player to Professional: What You Should Know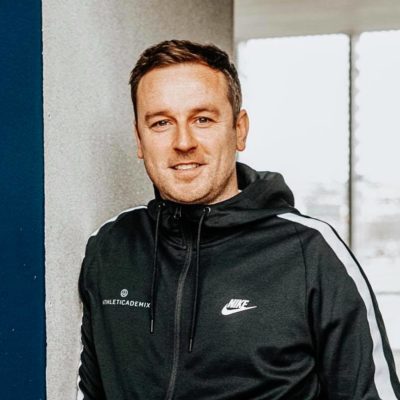 David Fletcher
1 September, 2020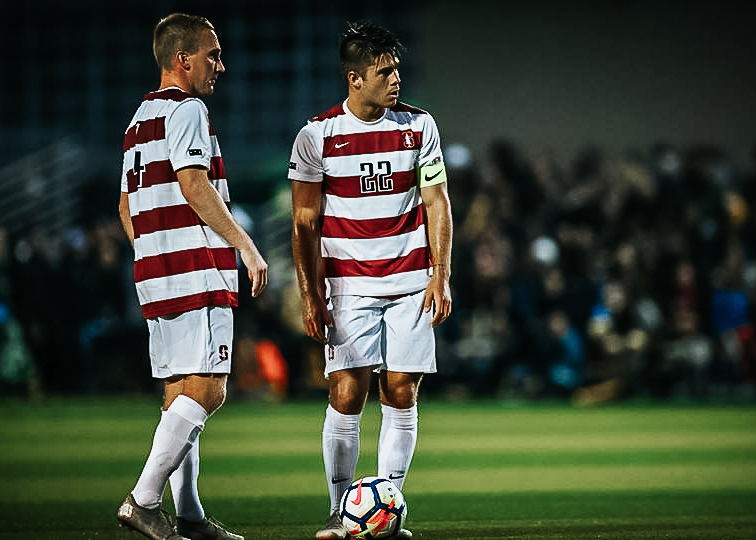 For many players we speak to, one of the biggest talking points is how they can maximise opportunities to play professional football.
We're often asked about the playing level in the US and how that compares to the various standards in England or Scandinavia. Male and female players sometimes express concern that the competitive level in America may be lower than what they're used to. But that could not be further from the truth!
The Challenges For Young Players
Granted, if Phil Foden or Georgia Stanway happen to be reading this, then I'll accept that the level they're currently training and competing at is unparalleled. But if you're one of the 99.9% of other players that may be considering taking your talents to the USA, then you can expect to be truly tested and challenged as a College player.
In both the men's and women's game, the chances of making it to the professional ranks of a club in the UK is getting slimmer every year. We all know that, for male players, less than 1% will earn a pro contract. For females, it's heading in that direction as more money pours into the WSL. As a result, the need for more experienced talent leads to signings from abroad.
It's exceptionally hard to find first team opportunities as a 17 or 18-year-old trying to break through. In the women's game, unless you're in the WSL or a bigger club in the WSL Championship, the likelihood of earning a full-time living at that age is also incredibly small.
In addition, for female players, there is not as much opportunity in the UK to continue playing while studying full-time at university. If you're lucky enough to play for a club alongside your studies that's great, but schedule clashes and committing to both can become very difficult for many. Read up on a Day in the Life of a College Athlete here to learn how sports and academics are combined in the US university system.
Here's why the US College Soccer option can provide you with the best of all worlds…
The Benefits of College Soccer
Firstly, College Soccer is a step up. It's a step up in athleticism; a step up in intensity; a step up in self-discipline.
There's over 1,200 Colleges that offer soccer programs and scholarship funding for men's and women's players. Subsequently, there is a range in terms of their competitive levels. So it comes down to getting the right advice and guidance from those that know the landscape. Athleticademix talk to all players and parents about realistic expectations before we begin working with any family. Doing so is absolutely critical in order for you to find the right options and play an active role in the College search.
Our role ensures each player finds the right opportunities that suit them from all aspects. These factors include the football perspective, academically, financially, as well as the location, climate and the rapport you have with coaches. Read more on What You Can Expect From Our Services!
It's a balance between finding somewhere that you will develop for four years and play regularly, whilst also being challenged every day by teammates in training and opponents in matches.
Once you find the right fit, becoming part of that kind of an environment will give you all that you need to push for the next step after College. Turning professional is not easy in any country or any sport. There's no guarantees that you will progress from College to pro, it's entirely down to you, your ability and desire. That being said, it's proven that the College game can pave a way for future success as a professional.
Former College Players Now in the Professional Game
Here's just a few of the players that have emerged from the College ranks to play the beautiful game for a living:
"But if I leave for the US, I'll lose all opportunities back home…"
This is another worry that some players have before committing to the College recruiting process. In our eyes, this is simply not the case for anyone. If you're good enough in four years' time, the right clubs will be looking to pick you up again. You'll then be aged 22-23 and far more valuable to a professional outfit than you were as an 18-year-old. You may also identify options to play professionally in the USA post-College, or in another country away from home. The beauty of this game is that it can take you anywhere in the world!
One thing worth noting is that football clubs are fickle, as is professional football by definition. As a player, you can be the best thing ever one minute, then dropped and forgotten about the next. This becomes even more apparent as you get older and playing the game gets more serious the higher you climb. Going to College in the US is also serious. Hundreds of millions of dollars of scholarship funding gets spent every year by College Soccer programs. So, whilst it's a once in a lifetime experience, make no mistake about it – you're in the business of winning! However, College sport is different to pro in that it's not quite as ruthless and unforgiving. Yes, you're expected to perform and win. But you're also a student that needs to graduate on time with a degree that lasts for life!
The Bigger Picture
If you're a male player currently playing for a National League North/South club or below, that's fine. The chances are you could return in four years and still do that. The same goes for any female players attached to a WSL Academy (U21) team or perhaps playing in the third or fourth tier for a senior side. Those kind of options will still be there for you after College is finished. But the opportunity to go and play as a College athlete is only available for the shortest of windows.
Want to Know More?
If you're interested in the possibility of playing at College, but not 100% sure what you want to do, contact us! There is nothing to lose from having the discussion and discovering what's on offer.
We can be reached via email – info@athleticademix.com – or by completing a Free Assessment form online. Either way, we will get back to you with additional information and help you plan your next steps.
Thanks for reading! 🙂
TEAM ATHLETICADEMIX