Blog
My Time in New York City – The Opportunity of a Lifetime!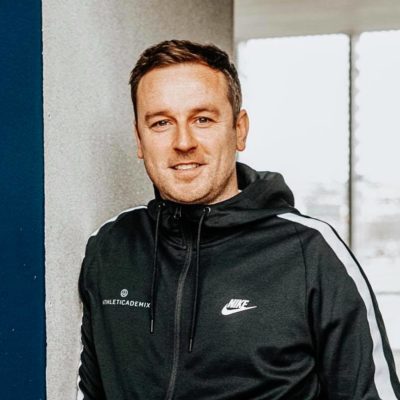 David Fletcher
4 February, 2022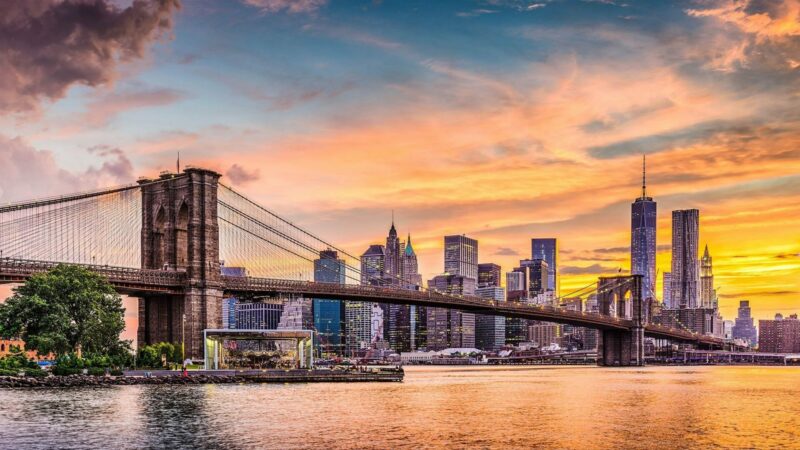 There's no place like it! New York was a place I'd always wanted to go and visit. I was coming to the end of my fourth and final year at Florida Southern College in Spring 2012, when I was invited for an interview at St. John's University. There was an opportunity at St. John's for me to join the Men's Soccer coaching staff as a Graduate Assistant.
I remember flying into NY and seeing that incredible skyline for the very first time! We descended over the city, past the Statue of Liberty and One World Trade Center and then into LaGuardia Airport. As we landed, Frank Sinatra's "New York, New York" began playing over the speaker. I was smiling from ear to ear knowing that the "city that never sleeps" was just touching distance away…
St. John's University
St. John's is situated in Jamaica, Queens, which is about a 25-minute drive from Manhattan. I could immediately relate to Queens having grown up on the outskirts of West London in a similarly busy, multicultural borough on the edge of a major city.
Once I'd spoken to the St. John's coaching staff and toured the campus, I jumped on the subway and headed into the 'Big Apple.'
New York City
I remember emerging from the subway steps at Grand Central Station into that famous concourse and just looking around for what felt like hours! After getting my bearings, I proceeded to walk all over the city; 12 miles in total! I hiked up to Central Park before coming back down through Hell's Kitchen, Chelsea and then into one of my favourite spots: Greenwich Village. If you're ever in this area, I can highly recommend an authentic Italian restaurant called 'Bar Pitti' for some amazing food. It's also one of the "go to" eateries for many famous faces that live in the neighbourhood!
A few days after returning to Florida, I was offered the role at St. John's. I was over the moon and got busy making plans to move up to New York on a more permanent basis the following month. I couldn't believe it – I was going to live in this amazing city! While it was a little daunting to leave the place I'd called my 'second home' in Florida, I was excited at the prospect of heading to the Empire State.
A New Opportunity
I joined up with the St. John's team in the summer, coaching youth camps and preparing for pre-season with the team. The season then got into full swing and we travelled to Chicago and Washington D.C. for games, in addition to a number of states such as South Carolina, Kentucky, Nebraska, Ohio and Virginia. Home matches at Belson Stadium on campus were usually at night and had a great atmosphere. I thoroughly enjoyed being part of that team and experiencing the highs and lows of a season from a coach's perspective.
During my spare time, often on Sundays, I'd travel into Manhattan or Brooklyn and walk around the different neighbourhoods. What I loved most about NYC is the buzz and the fact that people from all walks of life call the city "home."
Basketball is the premier sport at St. John's and both the Men's and Women's teams play a number of home games at the world-famous Madison Square Garden. I loved going to games and seeing these elite college athletes perform – many of whom are now in the NBA!
Check out this video to see highlights of a sell-out game there from 2018 against Duke University – College Basketball at MSG!
A Special Place
In total, I spent two years living in New York and loved my time there. I've since been back to visit twice and still find that there's so much to see and do. It will be always be a very special place to me and somewhere I'll return hopefully many more times.
Fortunately, I now get to help other people find their next opportunity in the US. Many of them don't know it yet, but they too may end up finding their "home away from home" over there.
If I could give one piece of advice to anyone thinking about going to the US, it would be to do it. Embrace every opportunity. The academic and sporting factors are always going to be key in your decision-making. But it is the life experience that you should also consider and understand the importance of. I often look back on my six years in the US as a student-athlete and as a Graduate Assistant coach. There's no doubt I remember many of the sporting moments and things I learned in lectures. But it is the people I met, shared experiences with and places I got to see that are some of the most cherished memories from my time out there.
I love what we do at Athleticademix – which is help other talented individuals to go and see this all for themselves! It is your athletic and academic talent that enables you to consider this pathway. All that we do is use our expertise and passion for this experience to guide you along the way.
If you'd like to know more about this life-changing opportunity, please feel free to submit a Free Assessment and we will get back to you with more information.
Thanks for reading!
DF