Blog
A look back at English Schools, 2023!
Robbie Farnham-Rose
7 July, 2023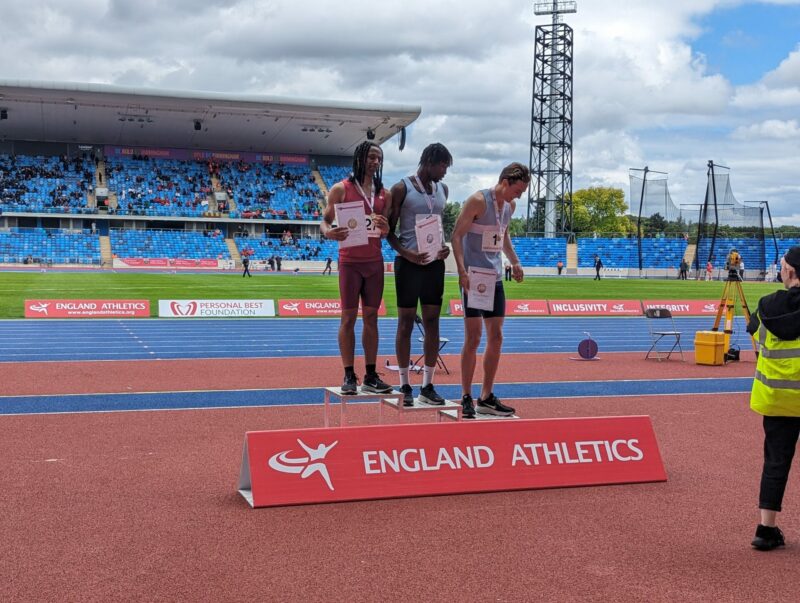 A Look back at English Schools, 2023!
Last weekend, I travelled up to Birmingham to meet, and watch, some of our Athleticademix athletes compete at the English School Championships, at the Alexander Stadium. We were very lucky with the weather on both days, the rain stayed away and the skies were clear, which lead to a great weekend of athletics!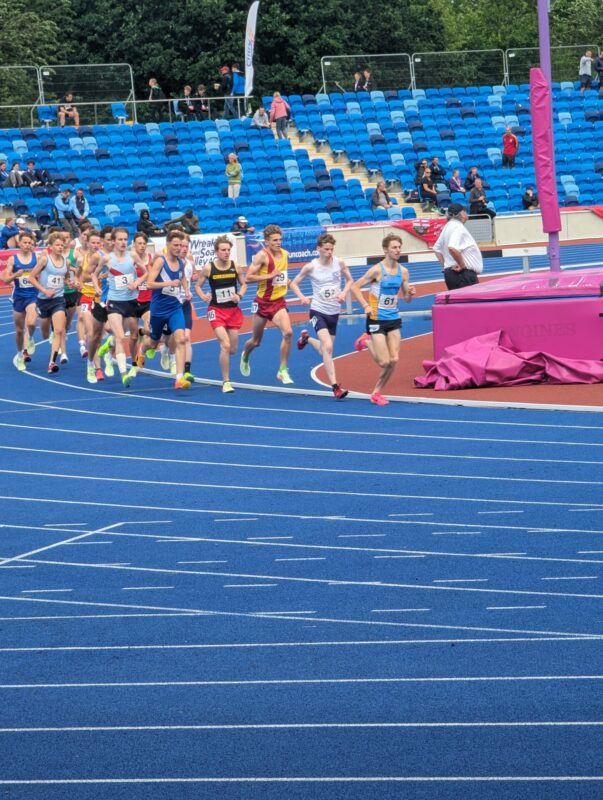 It was so good to get to chat to many of our athletes in person and to see them compete in the sport they love – on the biggest stage! To recap some of our student-athlete's performances:
Performances:
Noah Hanson won the senior boys 110H in 13.55, his time was a big PB over the U20 hurdle height and just 0.01 off the championship record. This performance was even more impressive as Noah is in year 12 and has another year in the age group. Noah one upped himself from last year when he finished 2nd in the inter boys' race.
Charlie Wright came away with an amazing 6th place finish in the senior boys 2K steeple chase and ran a personal best by 5 seconds clocking 6:12. This is very encouraging as Charlie isn't too long from returning from an injury that kept him out for a while.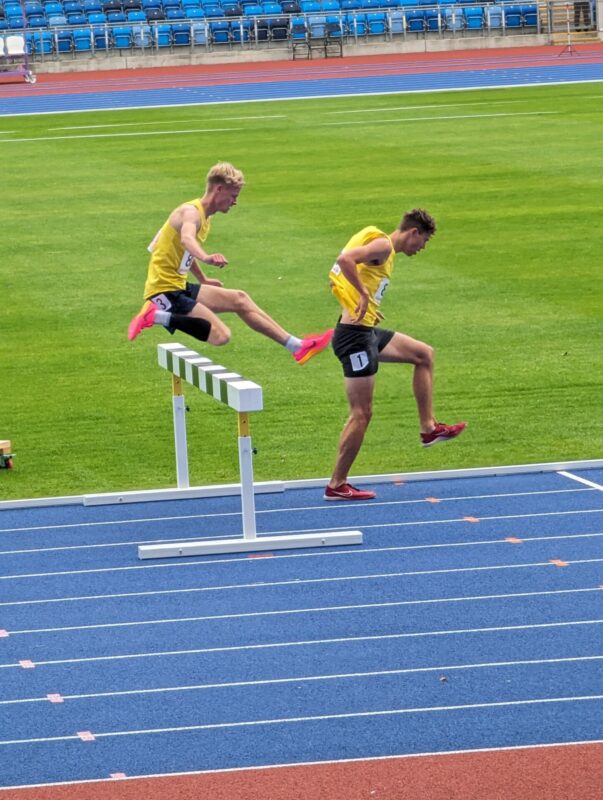 Our second medal of the day came from Liam McCay who ran a superb race to finish 3rd in the senior boys 3K. Liam nailed his tactics and closed very well on the last lap to distance himself from 4th and confirm his medal, which is his second in consecutive years.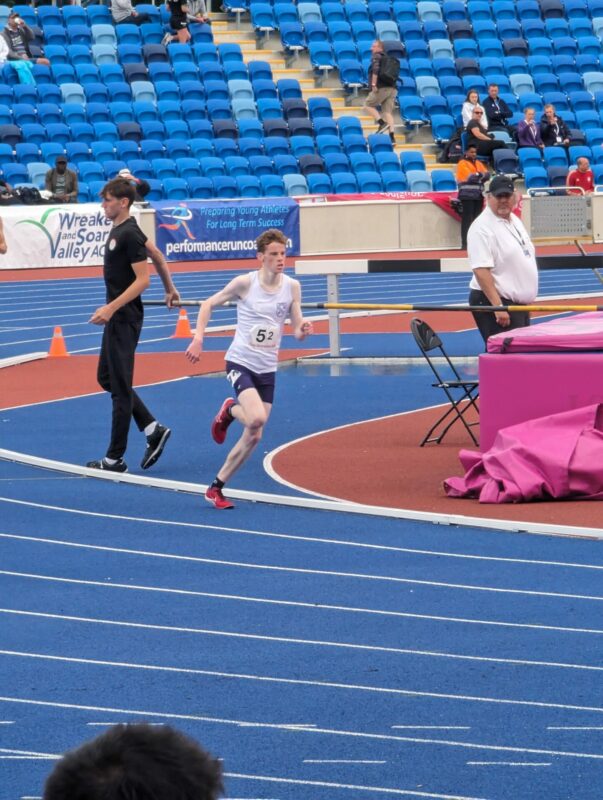 Well done also to Lucy Jones on making her first English Schools in her first season in competitive athletics, Isaac Henderson and Luke Parker for both making it as bottom year senior boys and still competing with the older boys.
All 6 of our athletes were in year 12, which gives them another year in their age groups to come back and give it another crack, top of the age group.