Blog
7 Unique College Soccer Stadiums!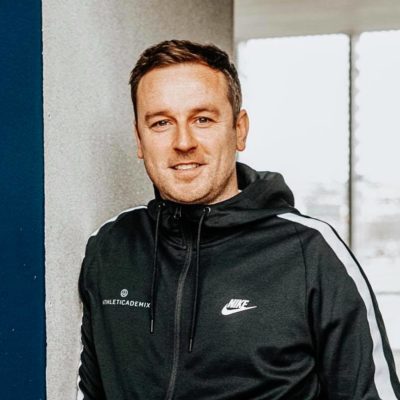 David Fletcher
20 October, 2020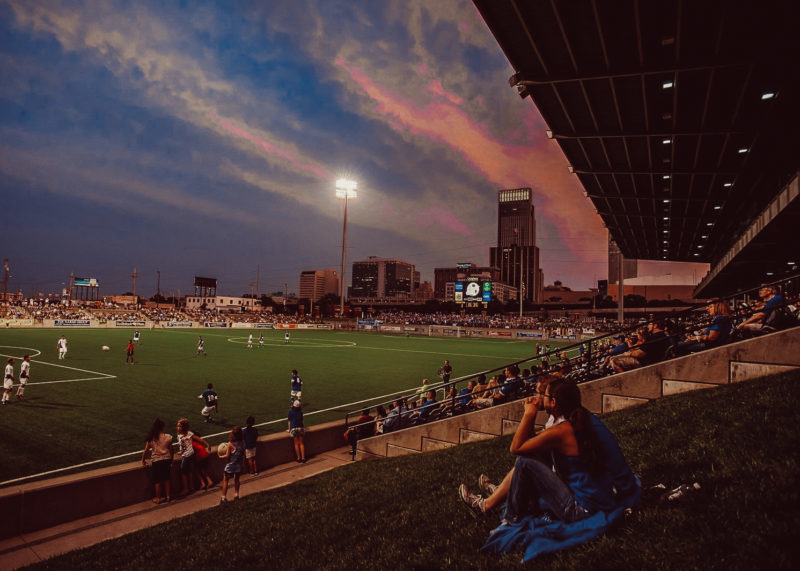 Who doesn't love to see something different from time to time? In this article, we are looking at 7 of the most unique College Soccer stadiums in the USA!
We are not judging them on size or whether or not they're newly built. Instead, we have made this list based on what makes them stand out from the rest! It could be that they're located in a cool location, or that the stadium's architecture is what makes it so distinguishable. Check out our list below!
Gonzaga University (Spokane, Washington)
Just look at that pitch! It's no surprise that Luger Field at Gonzaga University is often rated as one of the best stadiums to play College Soccer. The perfectly manicured, grass pitch is just a goal kick away from the Spokane River in the beautiful state of Washington.
Northwestern University (Chicago, Illinois)
Located on the campus of one of the best university's America has to offer, Ryan Field is a tough place to play! The crosswind from Lake Michigan, which is directly next to the pitch, make it difficult for any opposition teams that visit Northwestern University. In addition, not many stadiums can beat this view! Imagine taking in the Chicago skyline as you line up for kick-off!
Pepperdine University (Malibu, California)
This one is for the beach-lovers and sun-worshippers! Situated in beautiful Malibu and surrounded by palm trees, it's not hard to see why we picked Pepperdine University. You can't get much more 'West Coast' than this… the Pacific Ocean is almost on the touchline!
St. Francis University (Brooklyn, New York)
We're heading back East and to the 'Big Apple' for our next stadium; which boasts one of the most unique settings on the list. St. Francis University soccer teams play at Pier 5, which is located directly under the world-famous Brooklyn Bridge! College players here can glance directly across the East River to the never-ending metropolis of Manhattan. There's not many better sights than that!
Brigham Young University – BYU (Provo, Utah)
Away from the city and back to the amazing nature that this next stadium is set in. 'South Field' stadium is home to BYU and is renowned for being one of the best College Soccer environments in the country! Wedged between beautiful mountain ranges, this is without doubt a special place to play the game you love.
Milwaukee School of Engineering (Milwaukee, Wisconsin)
We really love the urban, inner-city feel to this College stadium! MSOE is based in downtown Milwaukee. Like most cities, space is limited, so architects and designers need to think of ways to make the most of what they have. So for this one, they decided to build the stadium on top of a car park that holds 780 vehicles! It definitely ticks the box for unique! Check out Belson Stadium at St. John's University in New York, which is also built on top of a car park!
DePaul University (Chicago, Illinois)
Our second selection from Chicago, but somewhere that deserves to be on this list for its individuality. Have you ever played in a match where a city train rattles past overhead behind one of the stands? Well, at DePaul University's 'Wish Field' soccer stadium, that happens a few times per game! For around 30 seconds or so, the 'L Train' can be heard trundling past the pitch. Not a bad 'escape' option to have on hand if your game is not going too well!
---
We hope you've enjoyed taking a look at these hidden gems and unique College facilities! As always, if you'd like to learn more about becoming a College Soccer player yourself, you can read more here!
If you'd like more information on the College recruitment process in general, the first step is to fill out our Free Assessment form and we will get back to you.
Thanks for reading! 🙂
TEAM ATHLETICADEMIX