Women's Soccer Showcase
Athleticademix will be hosting their main Showcase event of the year on Sunday 8th December. The venue will be the world-renowned Harrow School in North West London, home to some of the UK's finest sports and academic facilities! The Showcase will be invite-only, with priority on places offered going to Athleticademix clients, but if you are interested in attending, we would love to hear from you on the Registration Form below!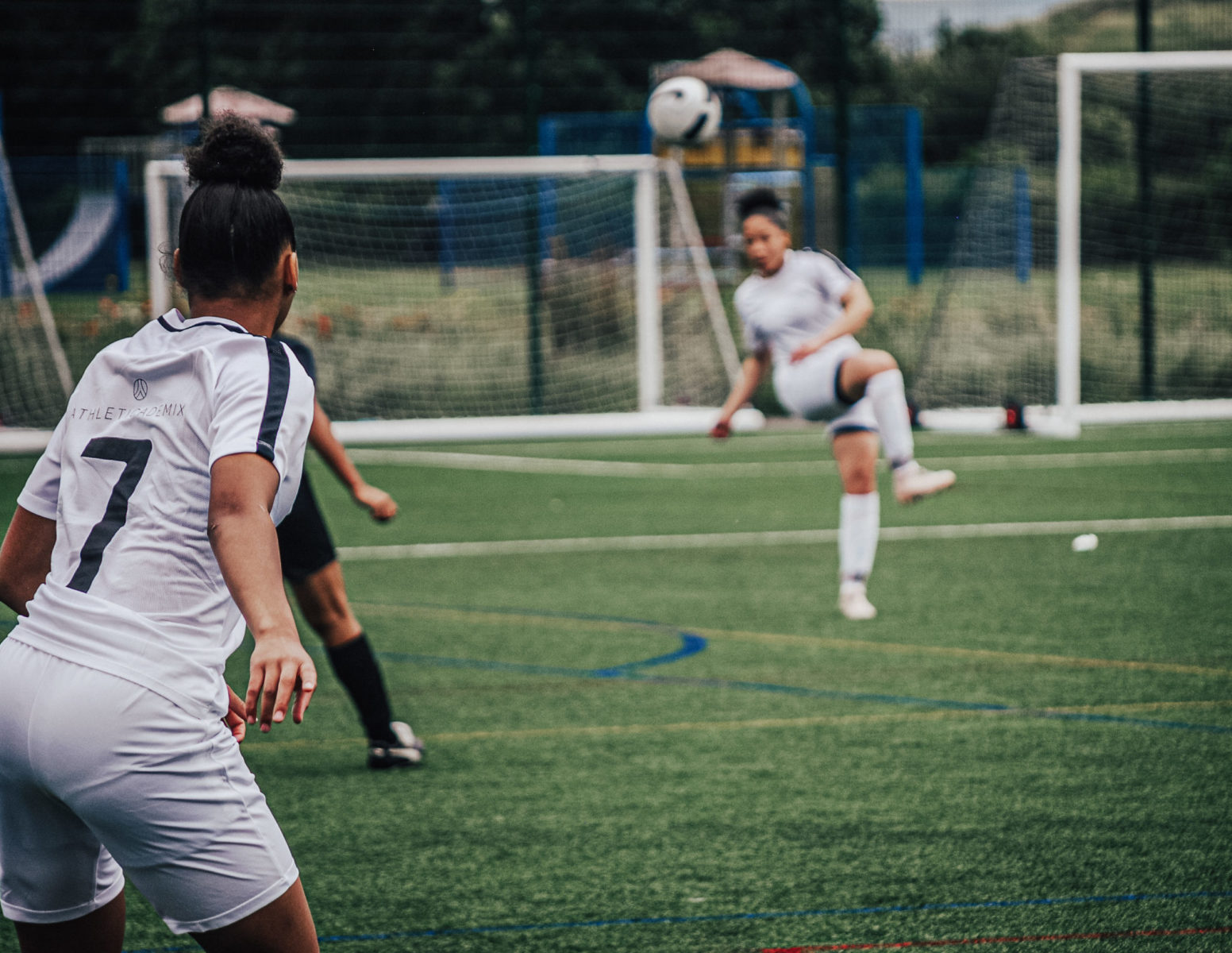 REGISTER YOUR INTEREST HERE
WHO CAN ATTEND A SHOWCASE?
Showcase events are aimed at players between the ages of 16-19. If you are in Year 11, Sixth Form/College or have recently completed Sixth Form/College in the past 6 months, this event is for you!
We welcome players from different playing backgrounds. Whether you are representing your national team or playing at a local club level, there are options in the US College system for all. The objective of the Showcase is not to compare you against other players in attendance, but for Athleticademix staff to assess you and determine the competitive level that would be the best fit for you in the USA.
WHY ATTEND A SHOWCASE?
The aim of an Athleticademix Showcase is first and foremost to get to meet passionate and motivated young people who have an interest in becoming a student-athlete in the US College system.
The events will give you the opportunity to learn a lot more about the whole process and what is involved. You will meet Athleticademix staff in person and be able to ask questions about the US, in addition to meeting other like-minded players who share a common passion.
Athleticademix will present to players and their parents/families and give you an insight into the world of college sports. You will then get the chance to play in a 90-minute match which will be recorded by a professional filming company. During this match, Athleticademix staff will be assessing players in order to provide everyone with individual feedback in the days following the event.
AMERICAN COLLEGE COACHES IN ATTENDANCE
A number of US College coaches will be at our Showcase event watching players with the intention of recruiting for their respective College teams. They are specifically invited by Athleticademix and coaches/schools that we have a strong working relationship with. The coaches will be able to answer questions you have on the College recruitment process and the daily life of a student-athlete. Athleticademix clients will be able to join a Q&A forum with the coaches while the Athleticademix present to non-clients about the US university and scholarship system. The list of attending Colleges will be released in the weeks leading up to the Showcase – we are expecting approximately 15 in attendance, with over 100 watching a live link from the US!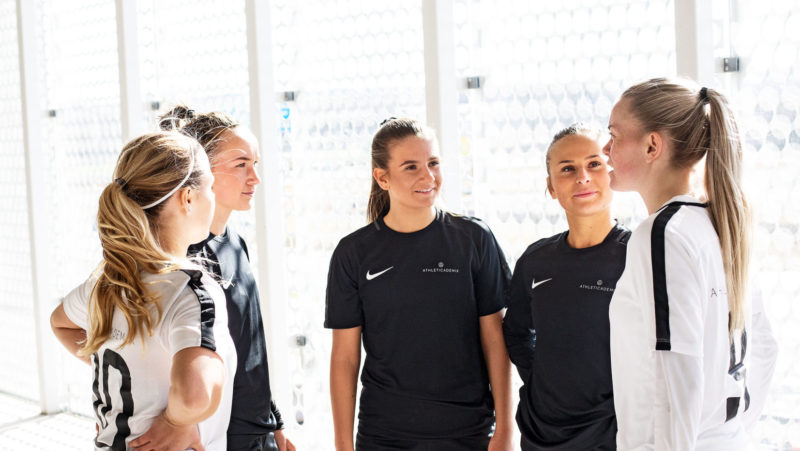 WHAT SHOULD I BRING ON THE DAY?
We will provide you with a full Nike match kit to wear on the day. You will be assigned a spot on either the 'Athletic Academy White' team or 'Athletic Academy Black' team and we will ensure that you get ample playing time in your preferred position.
All that you need to bring with you is your shin pads, football boots (we will normally play on a 4G surface, but please bring boots for soft-ground grass, too), shower items/towel and drinking fluids to last the day. In addition, please also bring a change of clothes and warm/waterproof clothing.
Athleticademix will provide snacks and water for all players in attendance, but please do bring some extra food if you feel you'll need a more substantial meal or have a long journey to and from the Showcase!
There will be a fully qualified Physiotherapist at each event to take care of any injuries or assist with any pre-match stretching, etc. The match will be overseen by x3 qualified match officials on the day.
DETAILS ABOUT THE SHOWCASE
The next event will be a Women's Soccer Showcase on Sunday 8th December, 2019 from 10am to 3pm.
This event will take place in London at:
Harrow School Sports Centre,
Harrow School,
Garlands Lane,
Harrow-on-the-Hill,
HA1 3GF
*The Showcase Registration fee (if you are offered a place) is £20. It is free to attend for Athleticademix clients.
SCHEDULE:
Registration: 10am-10:30hrs
Presentation/US Coaches Forum: 11:00hrs
Change for Performance Testing/Showcase Game: 11:45hrs
Performance Testing: 12:00hrs-13:00hrs
Warm-up for Game: 13:00hrs
Kick-off: 13:30hrs
End of game, Refreshments & Conclusion: 15:30hrs
Please keep up to date with our latest news on social media!
Facebook: @Athleticademix.UK
Instagram: @Athleticademix.UK
 We look forward to hearing from you and meeting you at an Athleticademix event soon!